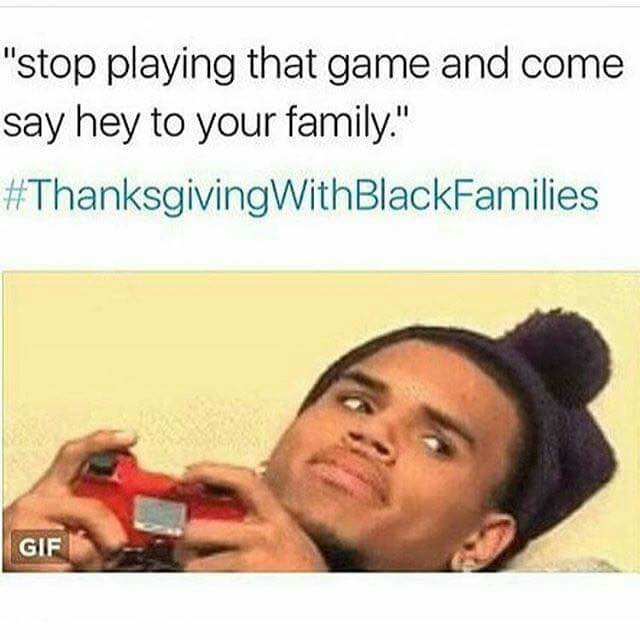 #ThanksgivingWithBlackFamilies
What brands and advertisers can learn from black Twitter.
Yup, it's that time again. In 2016, the hashtag "Thanksgiving with Black Families" was flooded with pure comedy as people shared their most hilarious accounts of Thanksgiving dinner in black culture. It was a pure example of an authentic Twitter conversation going viral into what became a community love jam session. 2017 was no different and we think it's safe to say, after seeing today's posts, that 2018 will mark #ThanksgivingWithBlackFamilies as a social media tradition.
As a brand, creative, marketer, or strategist, what's in it for you? Everything. When it comes to reflecting African-American culture in the media, let's just say there is a lot to learn. Ironically, #ThanksgivingWithBlackFamilies might be the most intimate conversation of black culture on Twitter. You're given a seat at the dinner table and get to have some insight into a family holiday experience. The best part about it is that we in the black community find humor and a good laugh in all of it.
In the past, media has often portrayed African-American neighborhoods in negative ways. But, if you ask an African American how they know they are in a black neighborhood, we will often say it's because we hear laughter. Our humor can bring a smile out of anyone, in any situation. And it's that humor that will have an entire Thanksgiving dinner table laughing to tears.
So take a seat at the table and experience all the happiness, humor, and love that can be found at #ThanksgivingWithBlackFamilies.